Product Brief
BLE Tag is battery-powered Bluetooth based power efficient active tag with the minimal form factor. The tag is specially designed for addressing real-world enterprise-grade applications such as asset tracking and condition monitoring. The product also offers flexibility for configurations.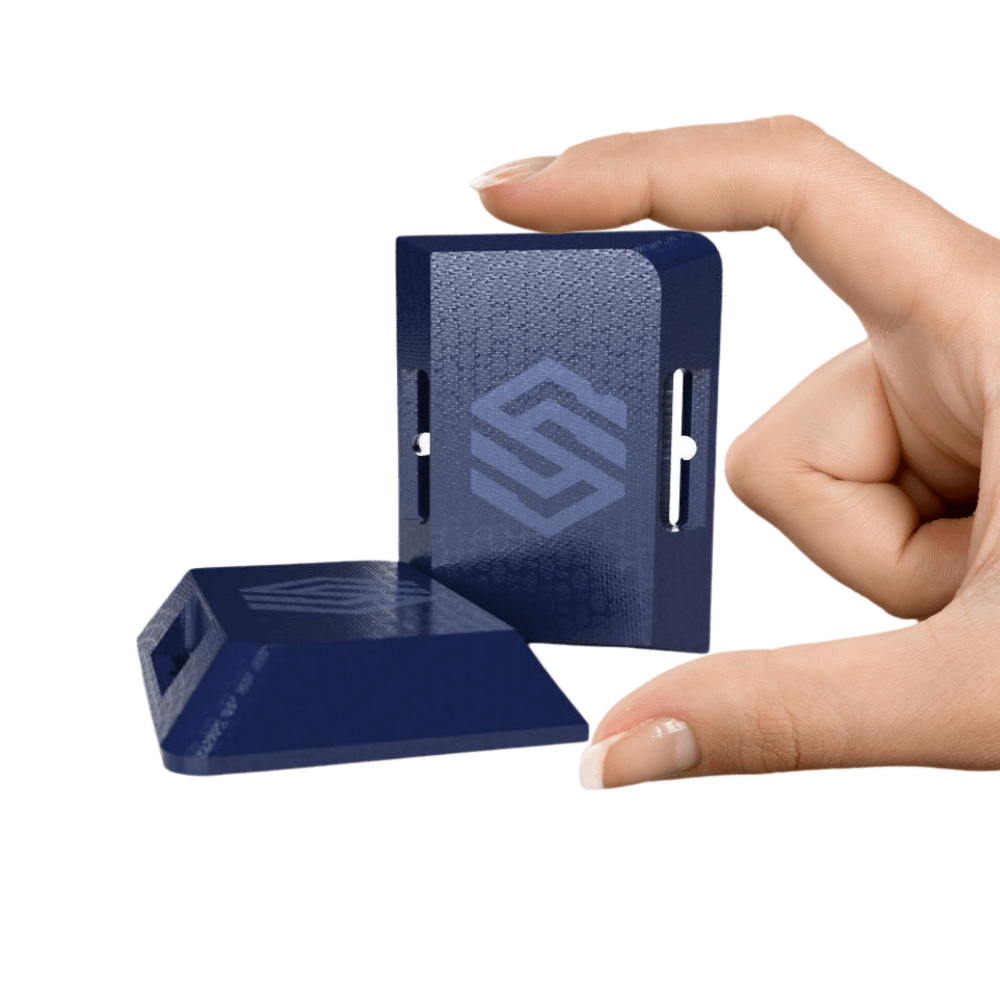 Specifications
MCU Specifications

MCU Core

ARM Cortex-M0 32-bit CPU

CPU frequency

16 MHz

ROM

126 kB

SRAM

96 kB

Ext. Flash Memory

256 kB

Radio Specifications

Standard

Compliant with Bluetooth v5.0

Frequency band

2.402 GHz to 2.480 GHz

No of advertising channels

3

Transmit output power

0 dBm

Receiver sensitivity

-93 dBm

Tx current consumption

3.4 mA

Radio Specifications (contd)

Rx current consumption

3.7 mA

Antenna

Type

Integrated meandered planar inverted F-antenna (PIFA)
Battery

Type

Li-ion battery

Replaceable

No

Model

CR2032  (Provision to connect CR2477)

Nominal voltage

3 V

Capacity

225 mAh (or as battery selected)

Expected lifetime

More than two years (subject to vary based on battery capacity and squawk rate)

Sensors

Accelerometer

Triaxial low-g accelerometer

Digital Resolution: 12 bit

Measurement range: ±2 g, ±4 g, ±8 g, ±16 g

Temperature

(Optional)

Digital Resolution: 8 bit

Measurement range: –40°C to +125°C

Applications

IoT, Asset Tracking, Proximity, Beacons, Lost & Found Alert /Notifications
Application
Location-based services and indoor navigation, such as helping people find their way around large buildings or helping businesses track the location of their assets.
Proximity marketing and advertising, such as sending targeted advertisements to consumers who are in close proximity to a beacon.
Contact tracing and health monitoring, such as helping to track the spread of infectious diseases or monitoring the health of individuals in real-time.
Retail and e-commerce, such as enabling customers to make contactless payments or providing personalized offers and recommendations based on a customer's location.
Asset tracking and inventory management, such as helping businesses track the location of their inventory in real-time and prevent loss or theft.
Security and access control, such as using beacons to control access to buildings or other secure areas.
Transportation and logistics, such as helping to track the location and movement of vehicles in real-time.